The Best Product in the Metrology Field
Height gauges are an indispensable instrument for quality control in many industries but not all Height Gauges offer unique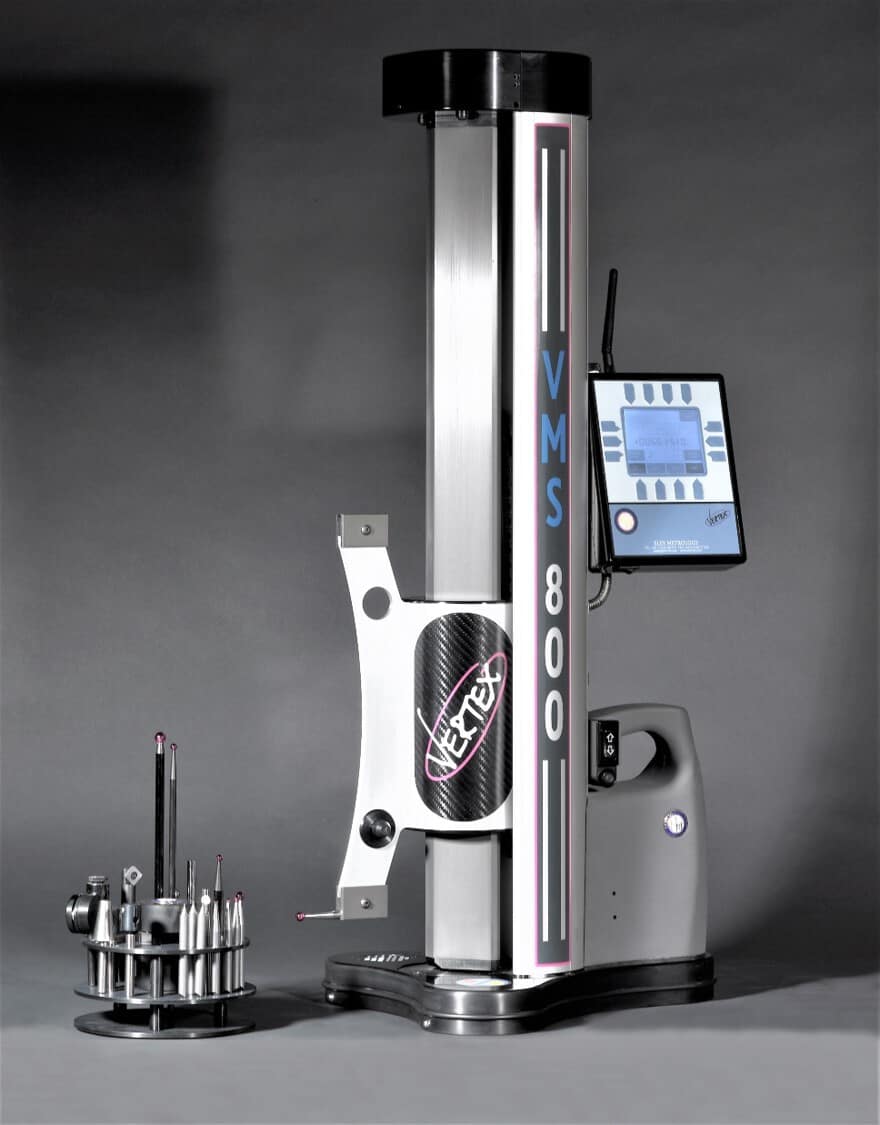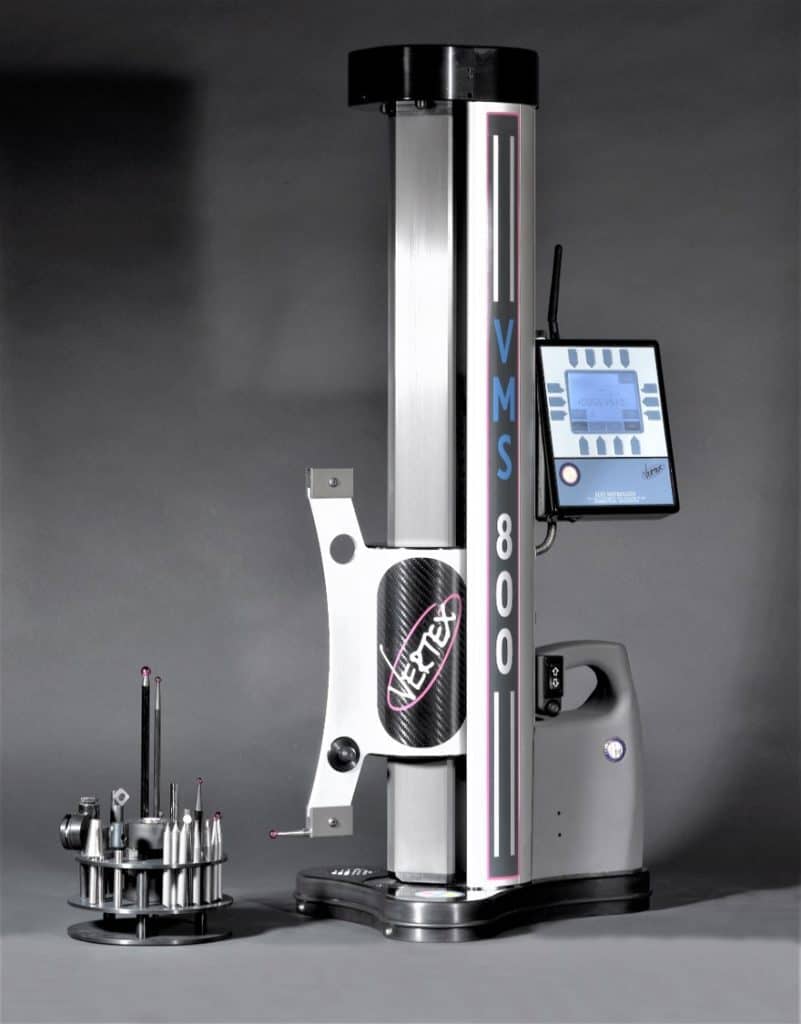 features like the VMS Vertex, that is designed and manufactured in the heart of Derbyshire UK. We highlight the key features and the  exceptional qualities of the VMS Vertex that delivers exquisite results.
Non-error mapping – Unique, patented and effective. The VMS Vertex has been designed to precise measurements. Our manufacturing process meet specification without the need for computer correction.  No extra billing for error-map running, no time delays just accurate results.
Costs can be incurred for calibration and services on error mapped.
Air bearing carriages – Most digital height gauges components are designed with ball bearings to assist with smooth movement; however, issues can occur if particles are ingressed during movement causing inaccurate measurement results. The patented Vertex VMS is one of a kind with air bearing carriages at the base and the Z axis as well as the counterbalance system. The air bearings ensure frictionless fluid movement during on all measuring surfaces.
Pneumatic locking system – This is an ingenious design which controls the air bearings during measurement. The locking system offers extreme versatility and accuracy during component inspection.
Key Features
1D & 2D measuring
Probe location and locking
Interchangeable double headed probe facility
Eddy-current drive system (contactless)
Multiple datum facility
Squreness on frontal plane – No more than 3.5 microns
Squareness on side plane – No more than 5.0 microns
Column straightness – 2 microns
Continuous battery working life – 6.5 hours
Pneumatic locking system to carriage and base
Air-bearing to Z axis & counterbalance
Less than 40g contact pressure
No error mapping
This particular height gauge is an indispensable instrument for quality control within the aerospace, automotive, tool making, domestic appliances, medical industries and many more.
Knowing your height gauges is the difference between good results and precise results year after year!