Eley metrology's granite cleaning fluid solution is a compound of special detergents and astringents. When applied to a granite surface, it will clean and remove all traces of oil, grease, cutting fluid and dirt. After use, the granite surface will be totally clean, and even the microscopic pores will be clear. The fluid is supplied as a ready to use formula.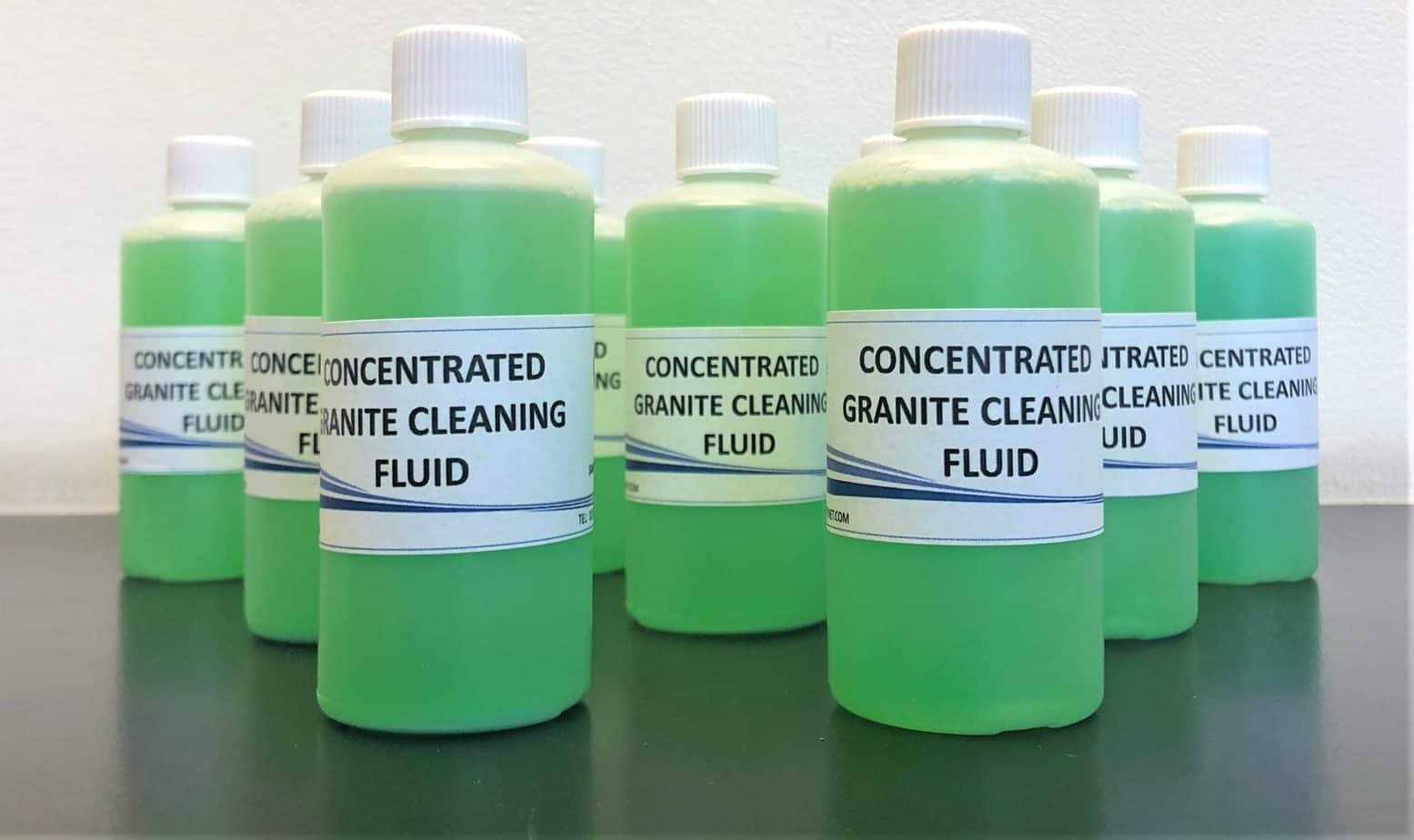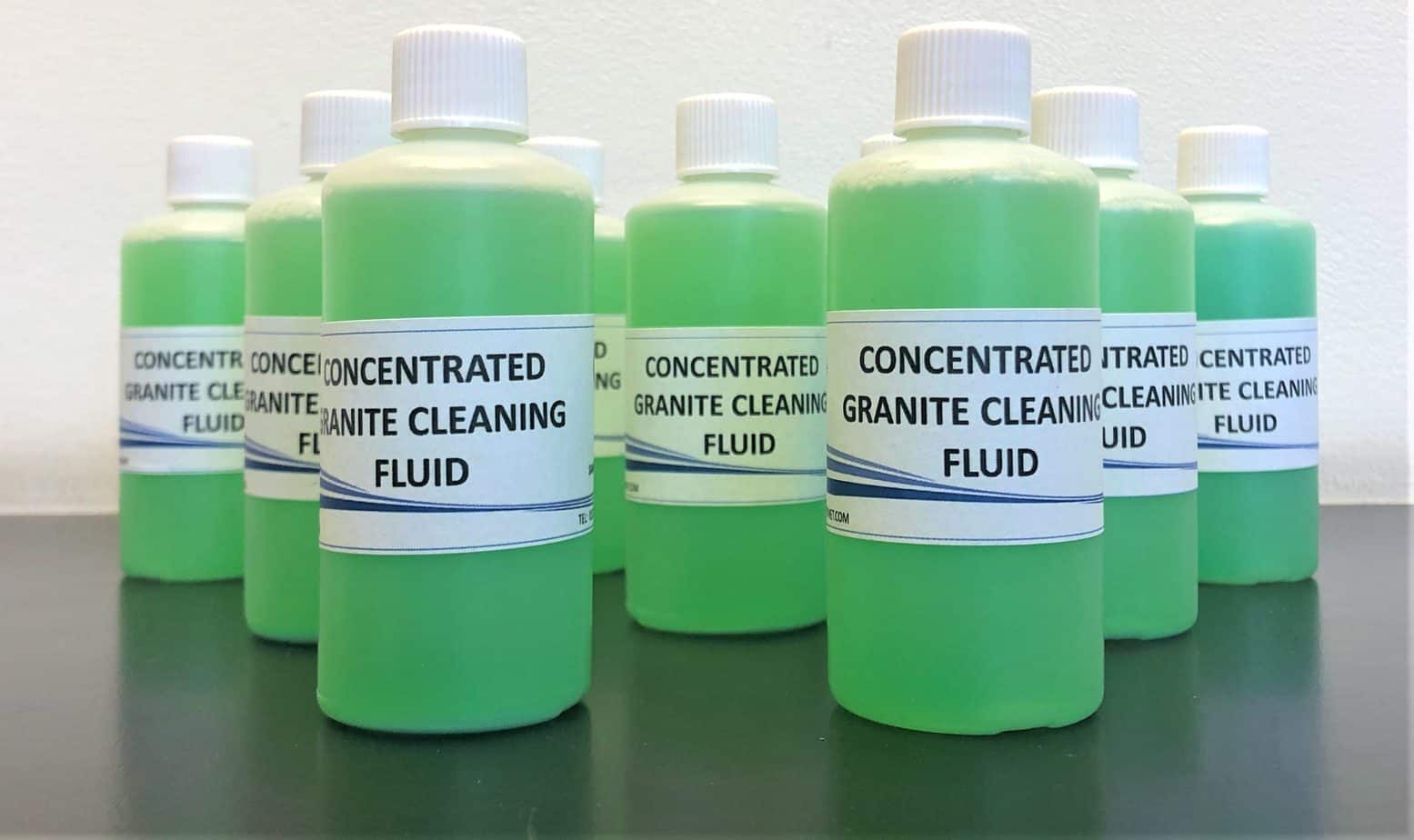 Key Features
• A specially developed compound of detergents and astringents
• Removes all traces of oil, grease, cutting fluid and dirt
• Ready to use formula
• Helps maintain granite surface plate accuracy
• Easy to use
---
Why Use Granite Cleaning Fluid?
A granite base is considered the most reliable surface to ensure metrology standards are adhered to. Granite surfaces can be found in local machine shops, test laboratories and aerospace manufacturers. Although all these establishments measure on different scales, the one thing they have in common is that they need to care for their equipment.
Measuring equipment with granite surfaces and components are expensive assets to a business. It is, therefore, crucial to invest time in their care and maintenance.
An essential part of measuring standards in engineering is having a reliable Granite Surface Plate to measure from. A smooth and stable plane, provided by granite, supplies a non-reflective and hard-wearing surface. Granite is naturally rigid and easy to clean and maintain.
To ensure measurement inspections are accurate, the granite surface must be clean. As measurements can have very fine margins for error, any dust, dirt or grease could affect results. If granite surfaces are left dirty, it could cause the area to wear away more quickly.
Cleaning the precision surface of granite equipment is made easier with a specialist cleaning fluid. Eley metrology has been working with granite for decades. This experience has enabled us to develop a granite surface cleaner that leads the way in granite care excellence.
How to Use Granite Cleaning Fluid?
For cleaning granite surfaces, it is vital to have two clean, soft cloths dedicated for just this task. The first cloth is used to wet the whole surface with cleaning fluid. Using a rotary action, the full area of the granite surface needs to be covered with the fluid. Immediately after the fluid is applied the second soft cloth should be used to dry in circular motions. Once dried with the second cloth, any other cleaning fluid left in the granite micropores will quickly evaporate.
To protect your granite equipment it is recommended that you use a cover or protective case when not in use.
For more information about how to care for granite surfaces, please read our blog on five expert tips for granite surface plate maintenance.
---
Find Out More
If you'd like more details about our Granite Cleaning Fluid, then our team are available to help.
Call Us: +44 (0) 1332 367475
Email: sales@eleymet.com
Send your enquiry via our contact form below;