Eley Metrology is the UK's leading specialist in the field of granite metrology products. We have been at the forefront of the metrology industry for over 40 years and understand the necessity of maintaining accurate granite measuring equipment.
Our team of engineers provide calibration and resurfacing for all sizes and grades of granite surface plates and tables. We can also inspect granite parallels, master squares and master straight edges.
Our highly skilled team will hand-lap your granite back to the original specification in accordance with BS817.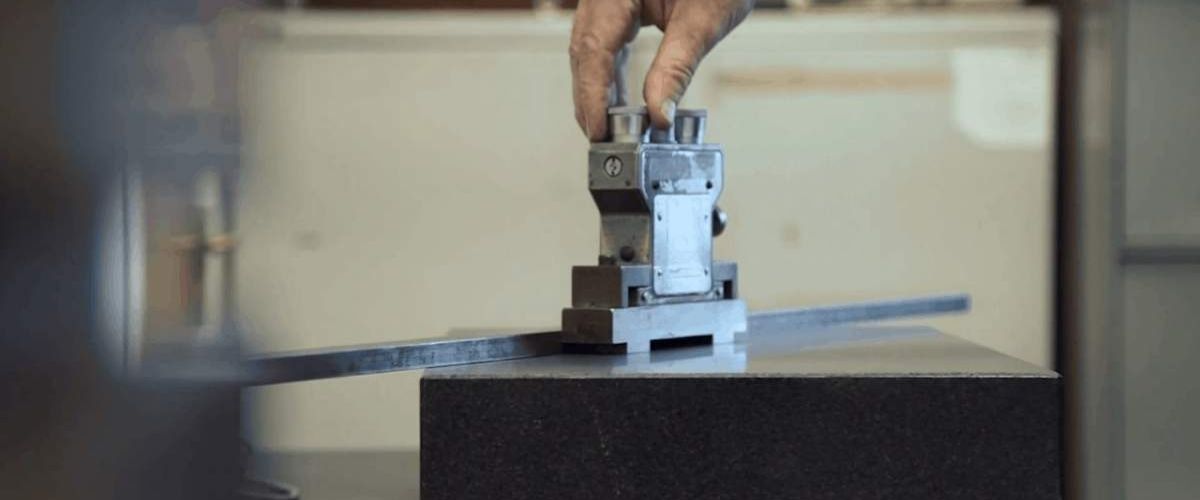 Key Features
• The calibration and resurfacing of granite surface plates and tables can be carried out in Derby at our UKAS Laboratory (No 0333)
• For larger pieces, our engineers can complete the work on-site to reduce business disruption and downtime
• All our engineers are trained to Eley Metrology's rigorous and demanding standards, thus ensuring total customer satisfaction
• We can also inspect granite parallels, master squares and master straight edges
• Free granite surface plate calibration when resurfacing work is completed on the same day (plaase see below for further details)
---
The Eley Metrology Offer
As the UK's leader in granite surface plate calibration and resurfacing, we are pleased to provide our customers with an unparalleled offer to help maintain their granite surfaces within their specified parameters.
• Our engineers will carry out a calibration of a customers granite surface plate to ensure it meets the parameters of the specified grade
• If the plate passes, our engineers will provide a traceable UKAS certificate for the piece, and the customer will be charged for a standard calibration and certification
• If the plate fails, our engineers are authorised to offer calibration free of charge, providing the customer authorises our engineer to carry out the required resurfacing work at the agreed rate on the same day to bring the piece back to the certified standard
This unique offer guarantees that all granite surface plates will remain certified, providing the manufactures suggested calibration intervals are adhered to.
---
Why is Granite Surface Plate Calibration Important?

Surface plates change over time. The more granite surface plates are used, the more they change with wear and tear. Granite surface plate calibration works to manage the effects of wear and tear and optimises the longevity of the graded surface.
Calibration work falls into two categories: maintenance and formal calibration. All granite surface plate users should implement maintenance procedures to keep their equipment working accurately for as long as possible. However, workshops should also implement formal granite surface plate recalibration in accordance with their Quality Manual.
Regular scheduled specialised granite surface calibration helps to maintain and support the overall manufacturing and quality requirement.
---
Find Out More
If you'd like more details about our Granite Surface Plate Calibration and Resurfacing, then our team are available to help.
Call Us: +44 (0) 1332 367475
Email: sales@eleymet.com
Send your enquiry via our contact form below;