A Modern Solution To Age-Old Measurement Problems
A High Specification OCC bridge CMM, designed to efficiently monitor the dimensional quality of manufactured components. Designed developed and manufactured by Eley Metrology, a company that has been at the forefront of metrology equipment in the UK for over 40 years.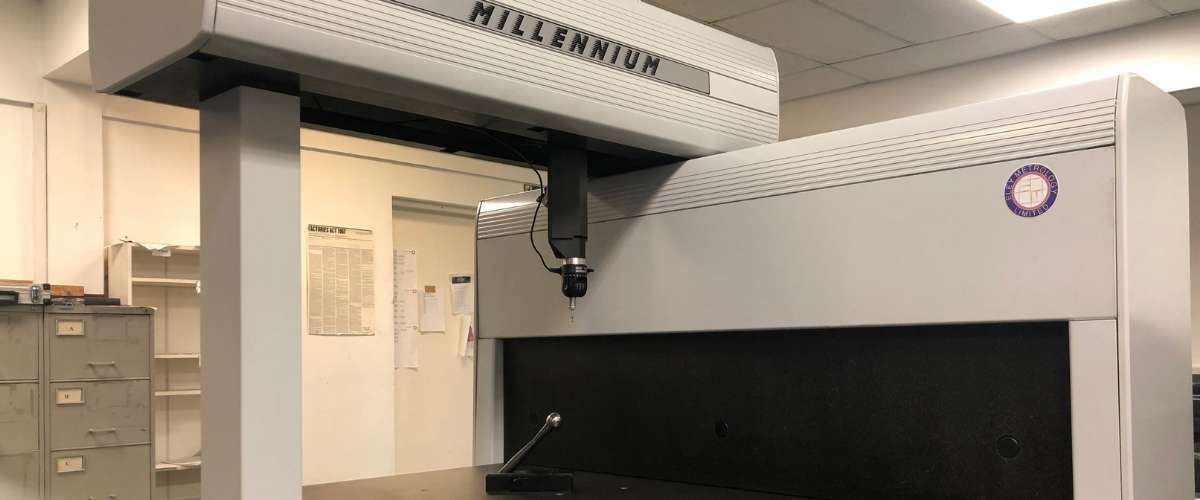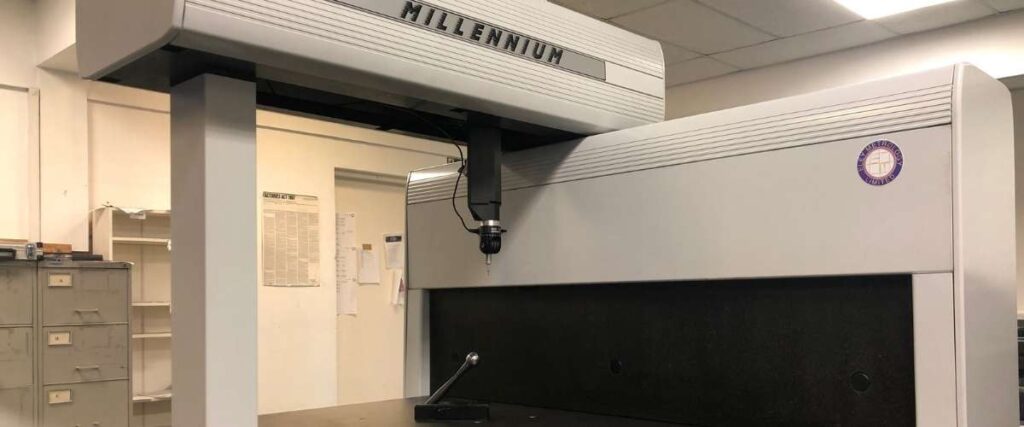 ---
Millennium CMM In Detail
Millennium combines top-class performance with a high degree of accuracy. A fully constrained design, with powerful servo drive units, allows rapid machine movements without compromising accuracy.
Backed by a UKAS accredited certificate of performance verification BS 6808 and verified to ISO 10360. The Millennium series of bridge CMM's produce results that you can depend on.
Batch menu, pallet loading and 'one-button press' features simplify the usage of the machine. Forward trajectory planning software minimises inspection cycles. Continuous path control affects a smooth and constant machine movement.
Key Features
• Performance verified to 13010360 UKAS accreditation, prior to and following delivery
• Fully enclosed axes avoid ingress of foreign bodies and greatly reduce temperature gradient errors
• For use in Shop Floor or Standards Room environments
• Non-error mapped, emphasising manufactured excellence
• A comprehensive windows software library
• Quality-combined with high technology performance
• A wide range of sizes available
• Innovation in design. Twin Master beams with Vee Flat guides
• Variable speed control on shopfloor hardened hand box controller
• CAD Communications
• Graphical Off-line Programming, Reverse Engineering
• Batch menu pallet loading offering one button press operation
• Latest controller technology from Renishaw; offering both present and future probe options
• Space-saving design
After Sales Service
We have comprehensive service contracts that can also be purchased with your CMM to ensure the smooth operation of your new machine. We also have extensive after-sales service and support.
---
Find Out More
If you'd like more details about the Vertex VMS digital height gauge, then our team are available to help.
Call Us: +44 (0) 1332 367475
Email: sales@eleymet.com
Send your enquiry via our contact form below