Eley Metrology is the exclusive UK distributor for the DeMeet range of 3D CNC optical CMM measuring equipment with video and multi-sensor technology.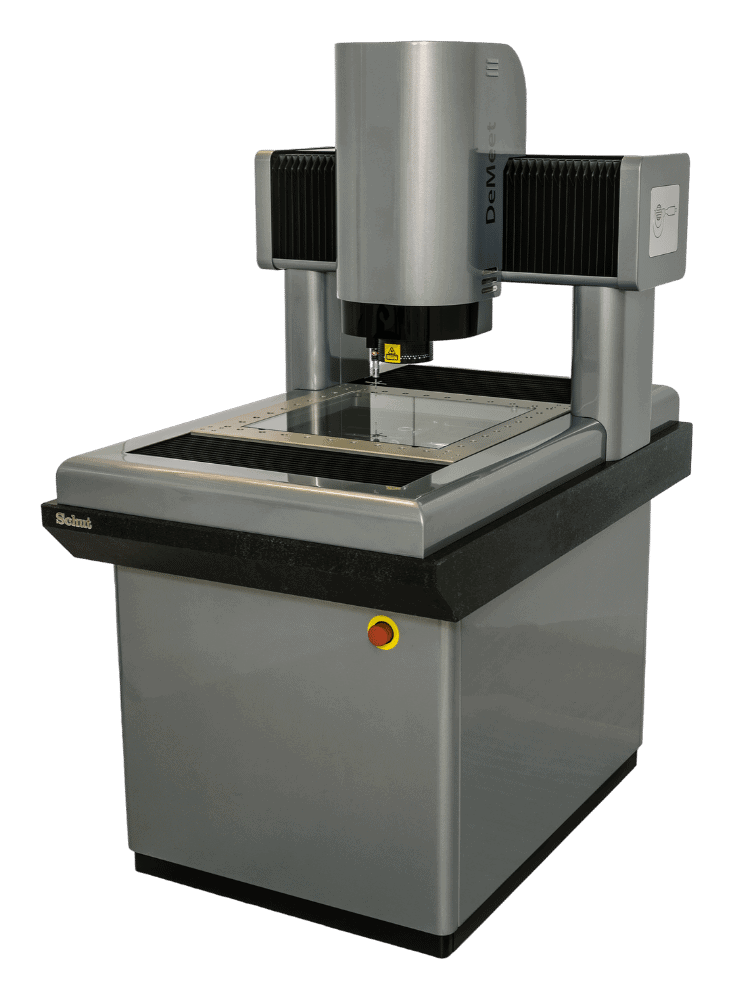 ---
DeMeet CMM Machines
DeMeet CMM machines are designed, developed and produced by Schut Geometrical Metrology who have more than 50 years' experience in the field of precision measuring equipment and systems.
DeMeet CMM machines are designed with a fixed bridge construction. The application of quality components ensures superb performance and highly accurate measurements. With an excellent price-performance ratio the DeMeet measuring machines break the barrier for high precision quality control on the production floor as well as in measuring laboratories and offers an attractive alternative for various measuring systems.
When you want to determine the quality strategy for your production, more and more you need to measure dimensions that cannot be measured with conventional instruments.
The DeMeet-220 is developed as a personal CMM machine with desktop design. For the inspection of larger products or for measuring a batch of products in one measuring cycle the DeMeet-400 series is the all-around measuring machine, with the DeMeet-705 at the end of the range.
The Benefits of Optical CMM
With non-contact measuring, the measurements are performed without the risk of product deformation or damage. In addition to this, the measuring area (image view) defined by the magnification of the applied lens benefits measuring speed and accuracy. Within the image view, a very high accuracy can be achieved.
A Sony CCD colour camera is integrated for a clear image with excellent contrast and a high resolution. Telecentric optics are supplied as a standard to avoid perspective image distortion.
DeMeet optical CMM's are either equipped with Nikon, Leica-Design or Mitutoyo optics for a brilliant image with high contrast. The lenses generate a display magnification from 40x to 400x.
DeMeet Optical CMM Features
Illumination
All DeMeet optical CMM's are standard equipped with three light sources; a programmable ring-light, coaxial and backlight as optimal illumination is essential for accurate measurements.
The ring light consisting of a three-ring LED pattern, which can be controlled per individual ring, segment and cell, is standard supplied for optimal light configuration. Intensity and angle can be set to achieve the best contrast with clearly defined edges. The LED-based backlight and coaxial light can be adjusted in intensity. The coaxial light can be used for illumination inside deep located structures.
Multi-Sensor Technology
All products within the range are available in multi-sensor configuration, therefore combined non-contact and contact measuring is achievable. When measuring certain features encounters the physical limits of non-contact measurement, the DeMeet machines can be additionally equipped with a touch probe system. Applications of multi-sensor measuring are among others in the precision engineering, medical, plastics and electronics industry.
With the DeMeet Combo model, both principles are integrated, and measurements can be performed by the optical and the probing system. As standard, a Renishaw TP20 with a 5-way stylus configuration is supplied.
Software
Approve for DeMeet is a true multi-sensor software package.
All the measuring results of video and touch probes can be displayed, reported, exported and used in constructs together, and are dynamically updated. The measuring results can also be viewed together in a 3D view.
Approve for DeMeet is designed to be a user-friendly software package, but is still flexible and very elaborate when required to measure many products. High accurate measurements in 2D and/or 3D can be done for all kinds of industries like precision mechanics, medical, plastics or electronics to improve quality control.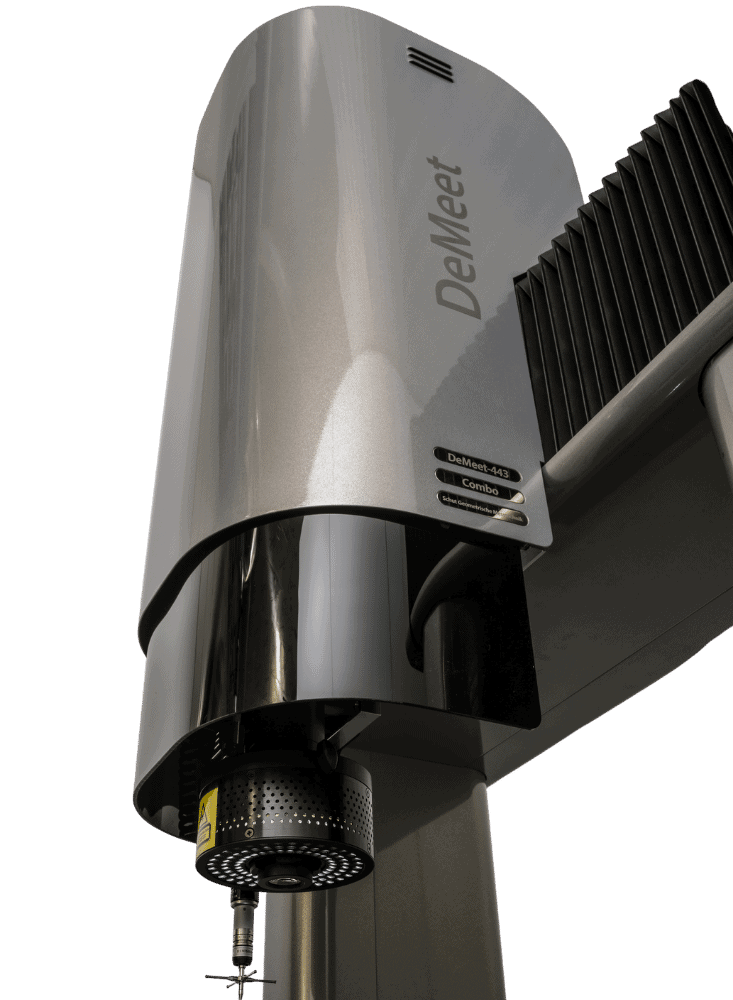 ---
Find Out More
If you'd like more details about the Schut DeMeet Optical CMM range, then our team are available to help.
Call Us: +44 (0) 1332 367475
Email:< sales@eleymet.com
Send your enquiry via our contact form below;