Eley Metrology manufacture and supply a high-quality range of UK made sine plates and accessories under the Crown Windley name.
Crown Windley has been a trusted brand of metrology tooling for over 100 years. Today, under Eley's ownership, Crown Windley continues to provide essential products to support precision measurement in a range of settings.
Sine plates and tables are used for checking simple or compound angular relationships of one face or diameter to another to a high degree of accuracy and supported by a UKAS certificate of calibration for angular performance.
They can also be used to produce precise angular faces or diameters by grinding, jog boring or light machining in simple or compound planes.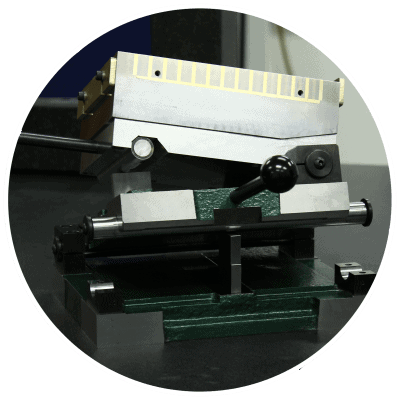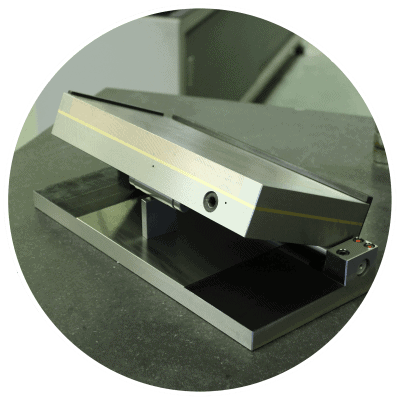 Sine Plates and Tables
Our range includes simple magnetic sine tables to compound and universal inspection sines. For details on the sizes available, please contact our sales team.
---
Simple Sine Table
The simple sine plate is available in either short lift or long lift options.
The short lift table has a top face that pivots about the long side. The long lift table has a top face that pivots about the short side.
Compound Angle Sine Table
The compound sine plates are available in a variety of sizes to suit all inspection needs from 200mm to 300mm. Each sine plate features fine pole magnetic top faces and roller centres on the upper and lower stage.
Universal Compound Angle Sine Table
The universal compound angle sine plate is similar to the compound; however, it has the ability to be raised in either of two opposite planes.
Storage of Sine Tables
Packing and storage boxes can be produced for our sine plates upon request. We advise that these boxes are purchased with a sine table as it protects the item from accidental and unnecessary damage.
---
Find Out More
If you'd like more details about our range of Sine Plates, then our team are available to help.
Call Us: +44 (0) 1332 367475
Email: sales@eleymet.com
Send your enquiry via our contact form below;