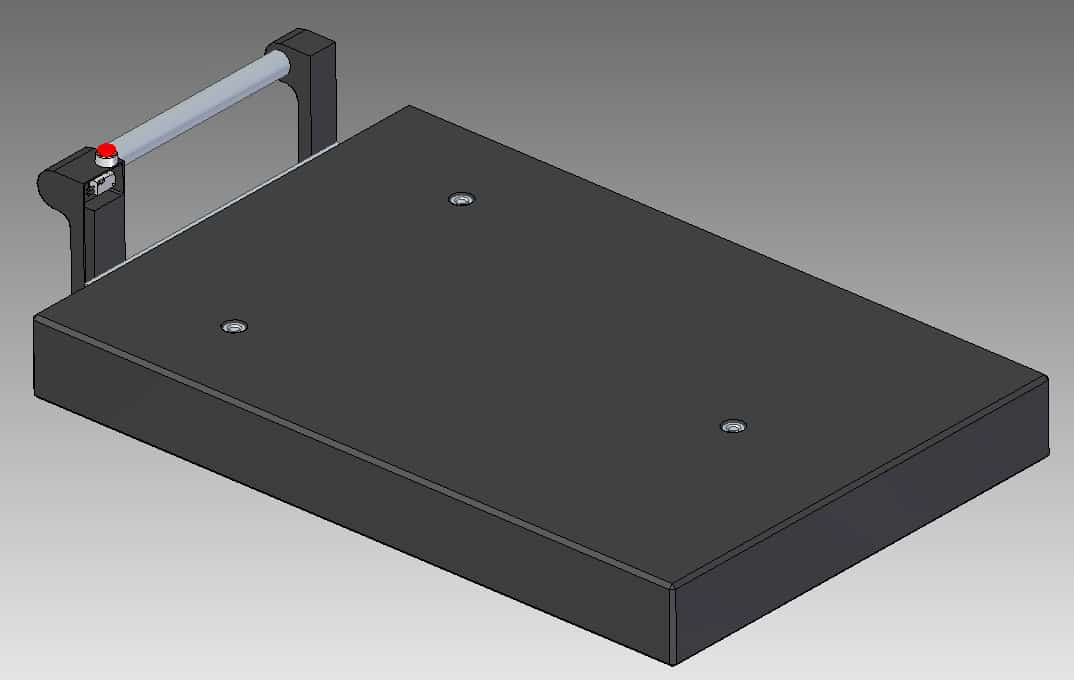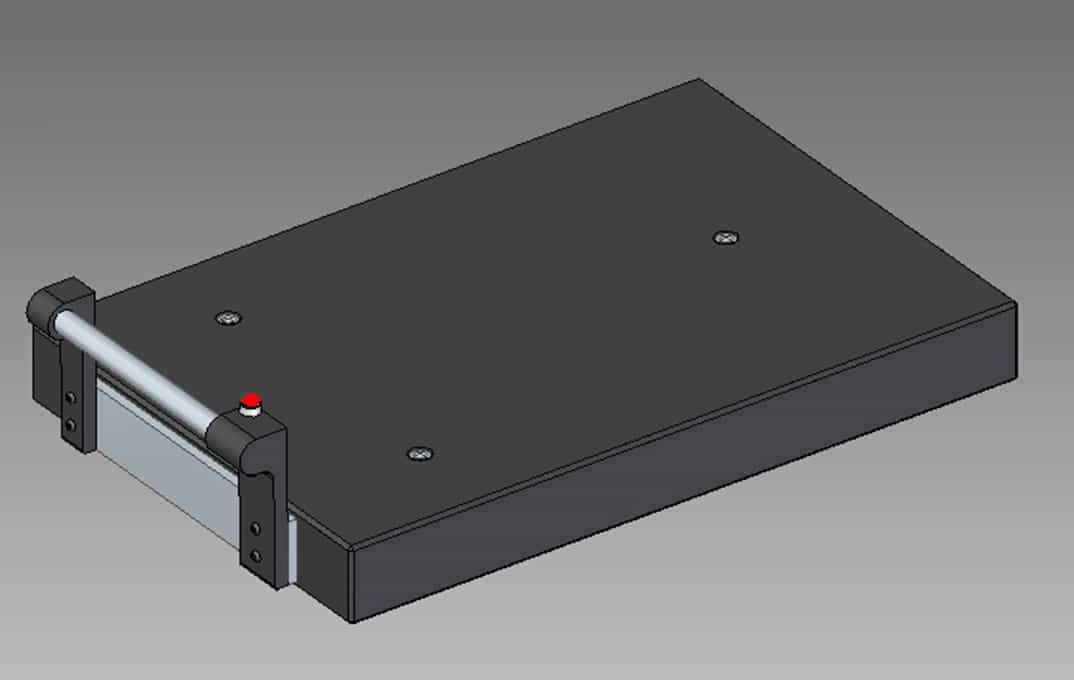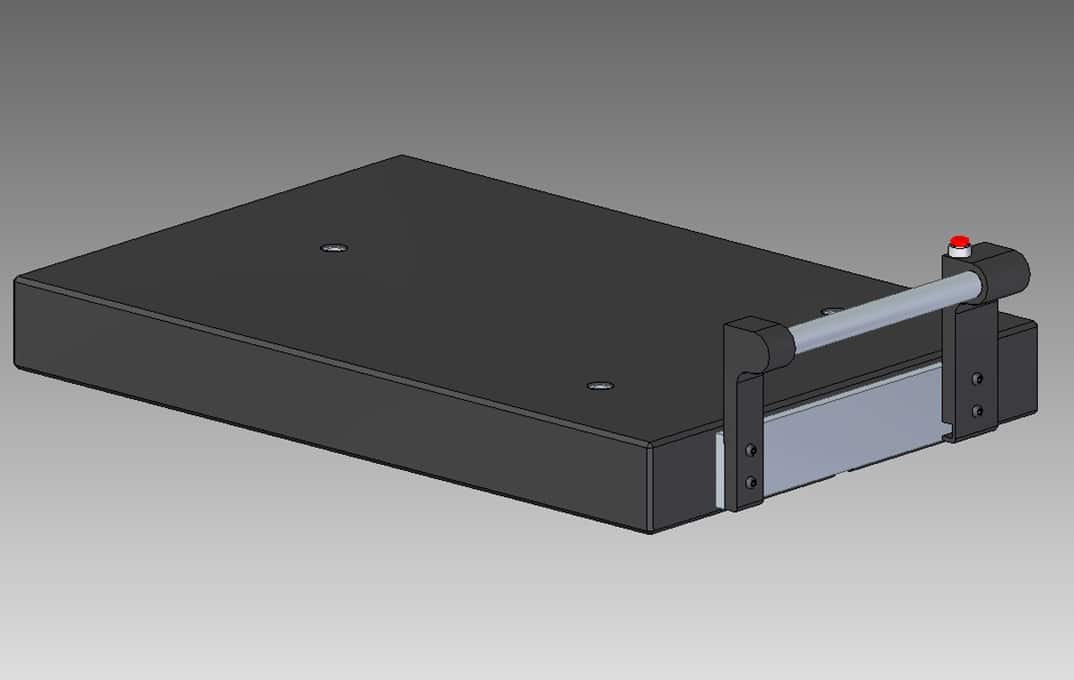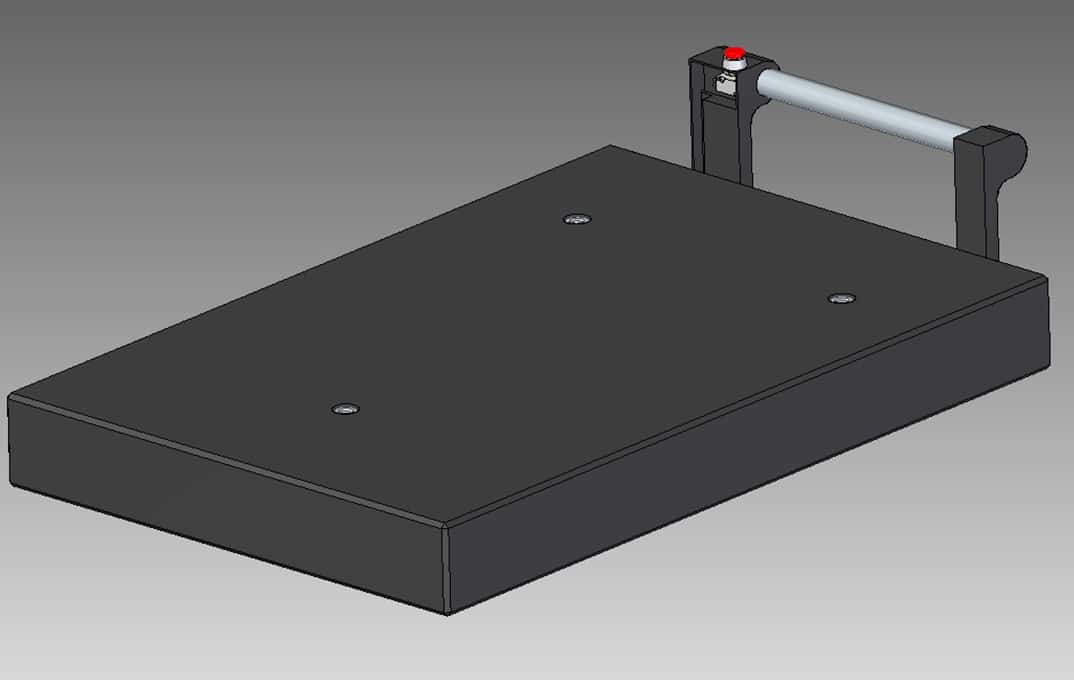 Do you find setting up on your CMM difficult? If the answer to this is yes, then you need an Eley Metrology Sledge.
Eley Metrology, the measurement solution specialists have produced a work handling device to make the movement of workpieces simple.
With air-bearing action and a granite base power, this efficient Sledge offers 'finger tip control'!
This device will work effortlessly with extreme loads. It allows components to be loaded at one end of the CMM and then easily floated into position to commence the measuring sequence.
The Sledge's air-bearing system is operated by a "dead mans handle" for safety purposes and is available in different sizes to cope with any size workpiece. The air bearing system can operate on as little as two-bar pressure.
Simple CMM Loading
Loading and unloading a CMM is often quite hazardous, especially with heavier type components. To place the component in the exact location required can involve using a forklift or an overhead crane and both can be a risky operation. The prospect of damaging the CMMs guides or main bed is always a cause for concern.
Using the sledge as a carrier, the component is loaded from one end of the CMM with the bridge stationed at the opposite end out of harm's way. Multiple components can be set-up on the sledge and become part of the CMMs software pallet system, it is simply located in a known configuration and then floated into position by locating independent stops set-up on the CMM's main bed.
The sledges specifications are second to none and custom fixing holes for a variety of components are available on request.
Manufactured solely at Eley Metrology's Derby laboratory, this unique solution allows for easy work handling in the workshop or laboratory environments.
For more information get in touch with Eley Metrology today on 01332 367475, email sales@eleymet.com or fill in our contact form.