Successful engineers and manufacturers use robust quality control measures to streamline and optimise production. Beyond the morality and pride of making a reliable product, the prospect of expensive recalls pushes the importance of quality control to the top of the agenda. Bad product quality can cost lives, livelihoods, reputations, and billions of pounds. Quality control with precision measurement equipment, therefore, is of utmost importance.
No machinery is perfect, and all materials have tolerances and margins of error. Production lines need maintenance, re-calibration, and testing to minimise this error and maximise quality. Understanding and mitigating error ensures the highest standard products and the best results for engineers, manufacturers, and customers alike.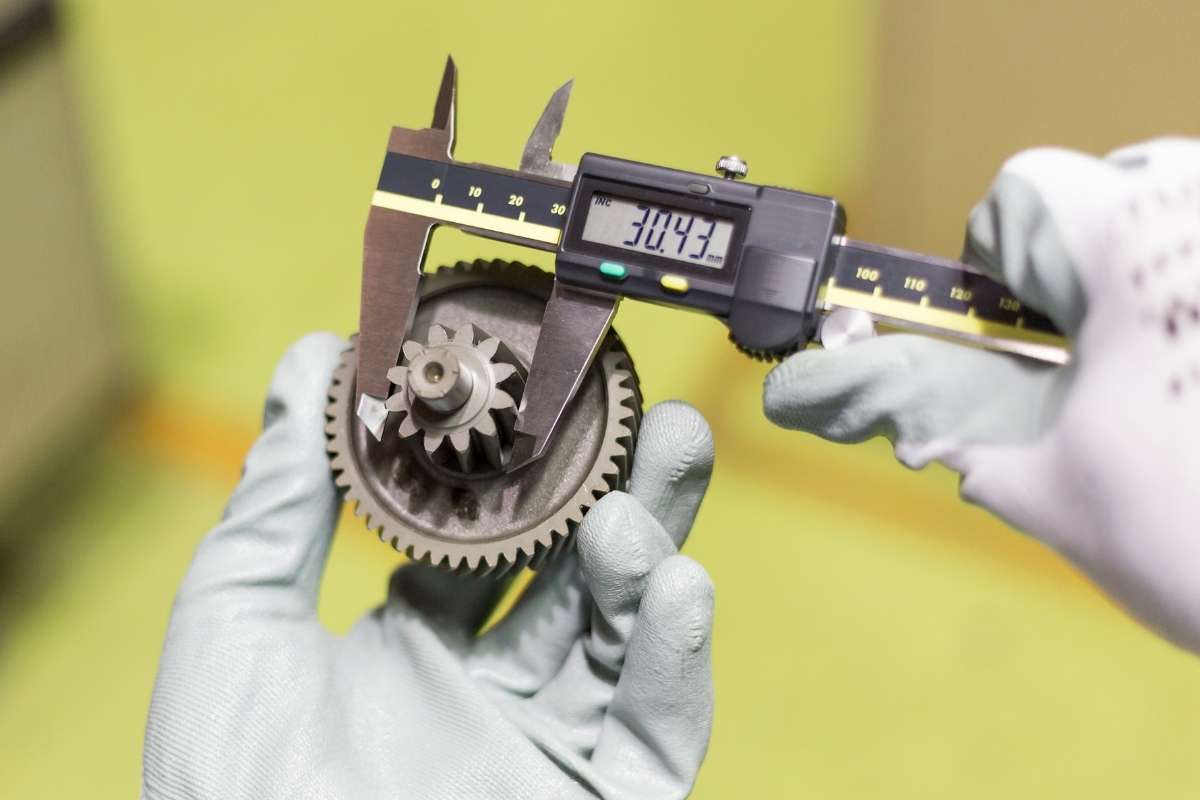 Negative Impacts of Errors in Quality Control
While production errors hide in the workpiece margins and software coding, their repercussions catch headlines with eye-watering recalls, jaw-dropping videos online, and on some occasions, fiery explosions. High profile breakdowns like 2016's Samsung Note phones bursting into flames or 2019's Boeing 737 Max plane crashes highlight just what's at stake.
Even on a smaller scale, quality control errors can decimate brand image and brand loyalty, lowering morale at every rung of the production ladder. Maintaining safety, pride, and profits goes hand-in-hand with quality control when firms actively seek out and remove errors and imperfections.
Understanding Types of Errors and Imperfections
Two main types of errors affect manufacturing processes, each with different causes and consequences. Understanding and differentiating between the two helps technicians combat production imperfections and boost quality.
Systematic Error
Systematic errors stem from faults within manufacturing system settings. This often results from calibration mistakes or drifting measurement equipment. This consistently produces off-specification outcomes and can become worse over time. Investing in higher quality precision measurement equipment and regular calibration from trained metrology technicians can help reduce systematic errors.
Random Error
Even the most tightly controlled production laboratories must account for random error. Random error describes the unexpected variations of nature, from environmental fluctuations such as breezes or vibrations to contaminants brought in from the outside world that interfere in production. It also accounts for human error, or random lapses, play, and turbulence from equipment or its operators. These problems present no simple fix, revealing the importance of quality control to committed manufacturers and engineers.
Implementing Quality Control Measures
Good quality control measures, like good quality products, must be reliable, durable, and thoroughly planned. The best quality control measures take pre-emptive steps to scrutinise production quality and calibrate and replace machine parts to intercept errors far before they encounter customers and before they even occur.
A robust quality control plan involves clearly defining quality standards. Firms must know their goals, their margin of error, and how to detect products that cross that margin. This involves strict and regular testing regimes, calibrating machinery and testing batches of products to discover any errors.
Precision measurement equipment, particularly coordinate measurement machines, prove essential both for production and testing production machinery itself. Testing should involve specially trained staff or external experts. Communication systems between the manufacturing hierarchy should be clear and efficient, so reporting and responses take action to detect and fix problems smoothly.
Crucially, firms should outline a protocol that staff can follow if and when they discover an error. Questions like 'how many batches should we test', 'should we recall products' and 'how to convey this message to consumers' should be answered far in advance of any lapse in quality control.
The Beneficial Importance of Quality Control
Quality control creates a foundation for a strong, reliable engineering and manufacturing business. On these foundations, a wide array of benefits can be built.
Improve Worker and Customer Safety
Of course, quality control keeps consumers safe in high-stakes industries like aviation and motoring. However, ensuring machines and products are reliable also keeps workers safe in factories, laboratories, and testing facilities. Firms know best how to keep workers safe when they know where products are and how they will react to their environment. Learning as much as possible about each product helps you learn how to keep the producers and consumers protected.
Reduce Liability
Recalls and breakdowns can wipe billions off revenue, but even individual item returns can chip away at a firm's margins. To stay on the right side of customer exchanges, customer lawsuits, and regulatory authorities, firms dedicate themselves to the importance of quality control.
Improve Brand Image and Identity
High-quality firms take pride in their products, and consumers take pride in their choice to invest. Firms with reliable quality control can leverage their trust into brand appeal, running promotional campaigns on quality, and telling the world just how good their products are.
Streamline Efficiency
Faulty products create huge ripple effects on business health, revealing the importance of quality control. When a firm produces fewer faulty products, they save time, money, energy, and resources otherwise wasted on a low-quality output. High-quality firms run smoothly and efficiently, which also benefits the environment.
Strengthen Customer Loyalty
When firms streamline their efficiency and quality, these benefits trickle down to the consumer. High-quality products earn customer trust, boosting repeat purchases and promoting word-of-mouth custom expansion.
Conclusions – What is the Importance of Quality Control?
Quality control makes its benefits evident by improving products from the factory floor to the customer's hands. In short, higher quality control produces high-quality products and high-quality businesses.